At the heart of GripWorks' design capabilities lies its vast selection of materials. Most materials are available in a variety of colors and some come in a variety of durometers. Many softer materials are used in our double dipping process to achieve dual wall grips.
This large selection of materials and our ability to manufacture double-dipped grips allows us to combine durable inside liners with soft comfortable exteriors and create two color grips.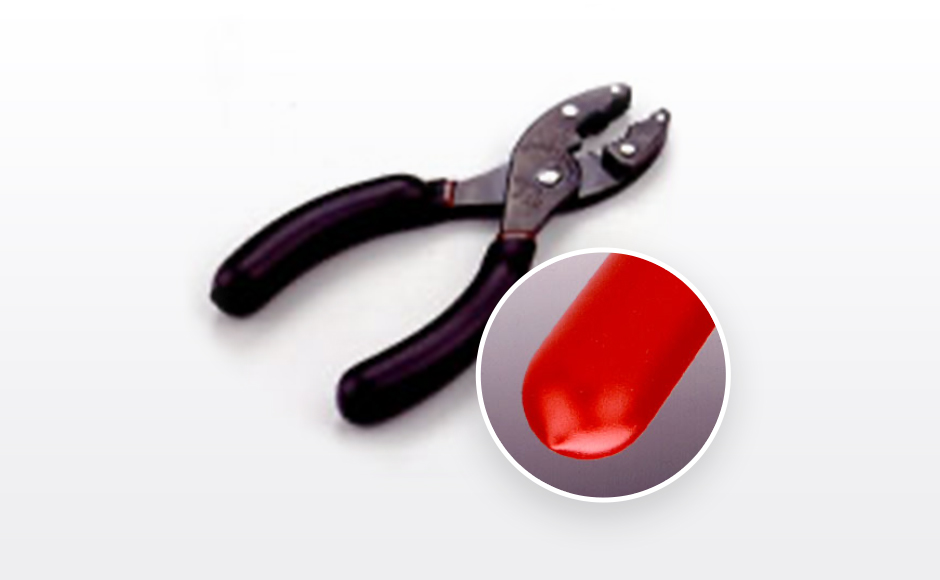 Vynaprene Grips
Vynaprene offers the non-slip feel of rubber grip in a low cost, dip molded vinyl material. It is typically used as an overlay material in double-dipped grips, it resists cracking, splitting and has excellent weathering properties.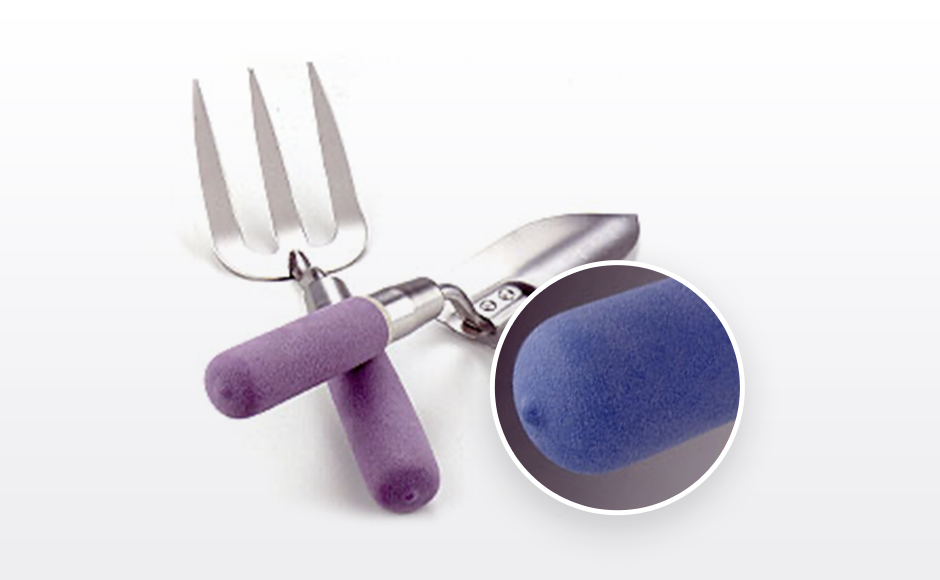 Polysuede Grips
Polysuede grips feature a soft brushed finish with a slip-resistant, "suede-like" appearance. They add a touch of class to any product while maintaining the durability and "cleanability" of vinyl grips.