As the industry leader in the design and manufacture of custom plastic hand grips, GripWorks has assembled a selection of hand grip sizes, styles, and materials that is unrivaled. By utilizing the highly flexible dip molding manufacturing process and automated double dipping methods, GripWorks is able to create grips in different lengths, wall thicknesses, materials and surface textures without tooling charges.
Standard styles are listed below, but we can also develop custom grips for high-volume applications.
Styles
Materials
As the global leader in dip molding, GripWorks has the ability to manufacture grips in a wide variety of materials. Our Flexfit and Softex™ material families, however, represent the majority of what we produce. These vinyl materials come in a variety of colors and durometers and can often be "double-dipped" to achieve specific functional or aesthetic goals.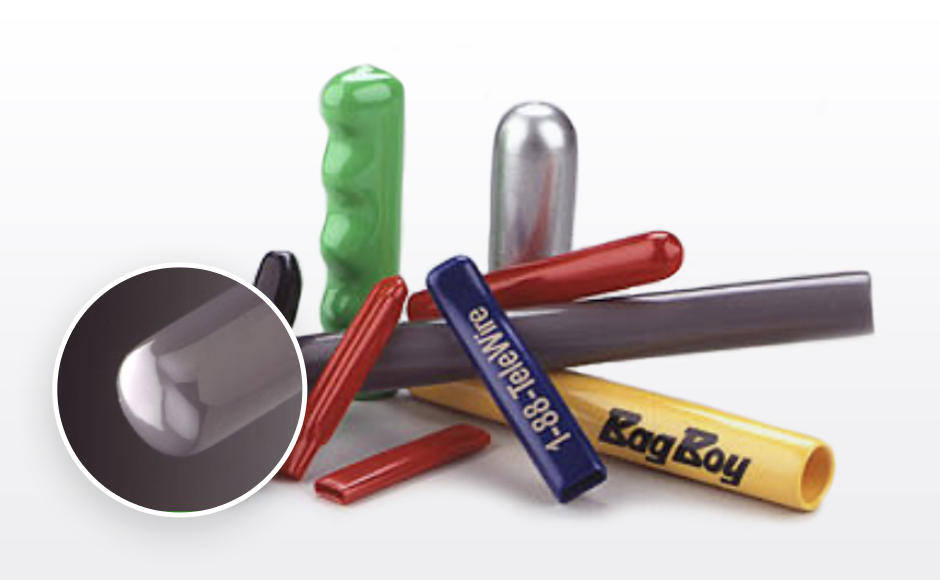 Flexfit Grips
Flexfit grips feature a smooth, shiny surface while providing ample cushioning for a wide variety of applications. They are ideal for decorating with logos or instructions and are available in a variety of colors and durometers.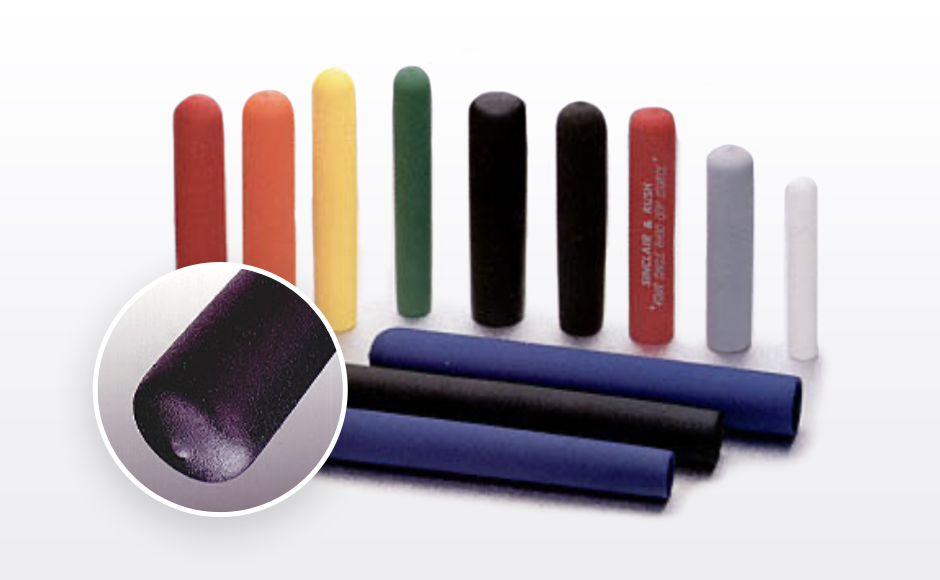 Softex™ Grips
This textured material simulates the look and feel of rubber while providing the non-slip surface typically associated with foam grips. Numerous colors and durometers are available and the grips can be printed, pushed or sliced.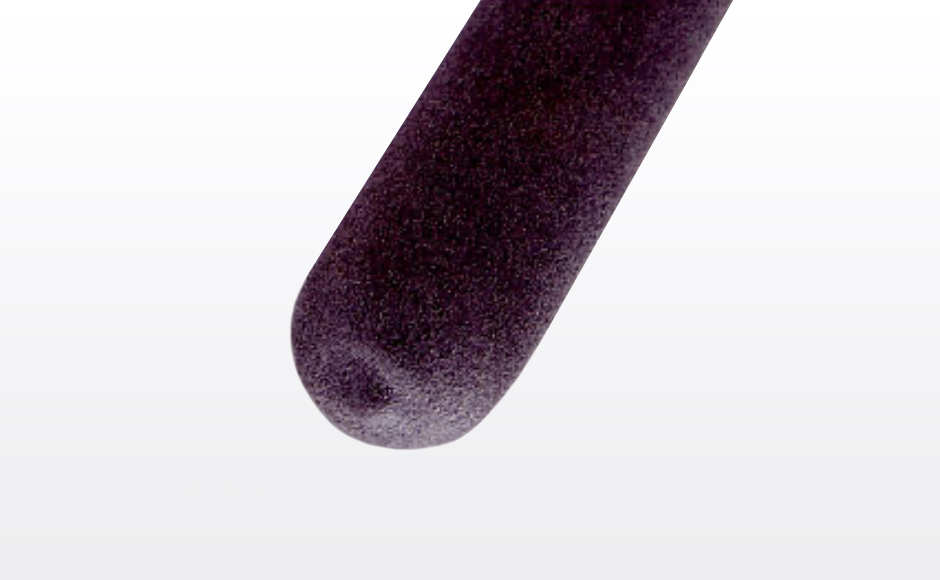 Vynafoam Grips
Vynafoam is a unique material that combines the look and cushion of foam grips with the durability of vinyl. Its exposed cell structure provides a superior, slip-resistant finish that resists weather and perspiration while maintaining greater durability than most foam grips.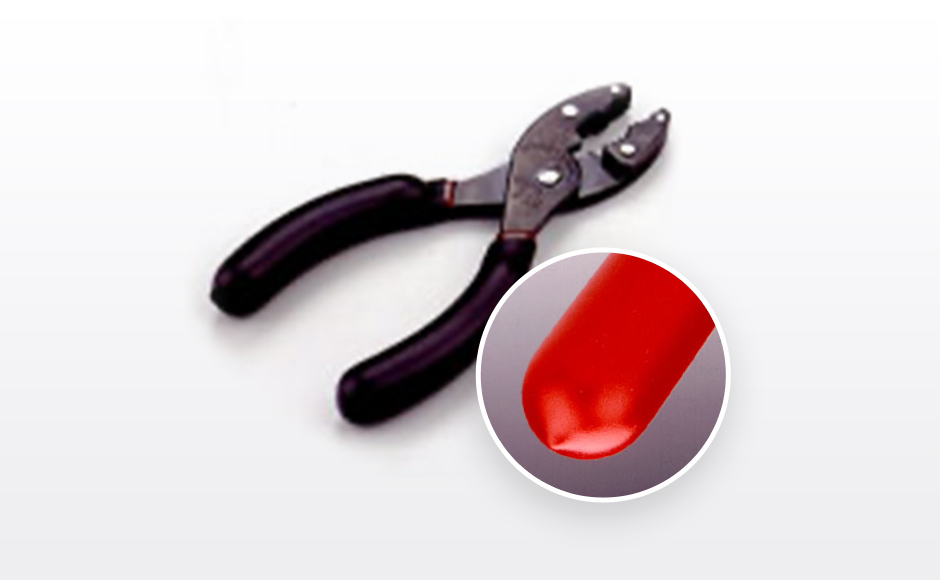 Vynaprene Grips
Vynaprene offers the non-slip feel of a rubber grip in a low cost, dip molded vinyl material. It is typically used as an overlay material in double-dipped grips, it resists cracking, splitting and has excellent weathering properties.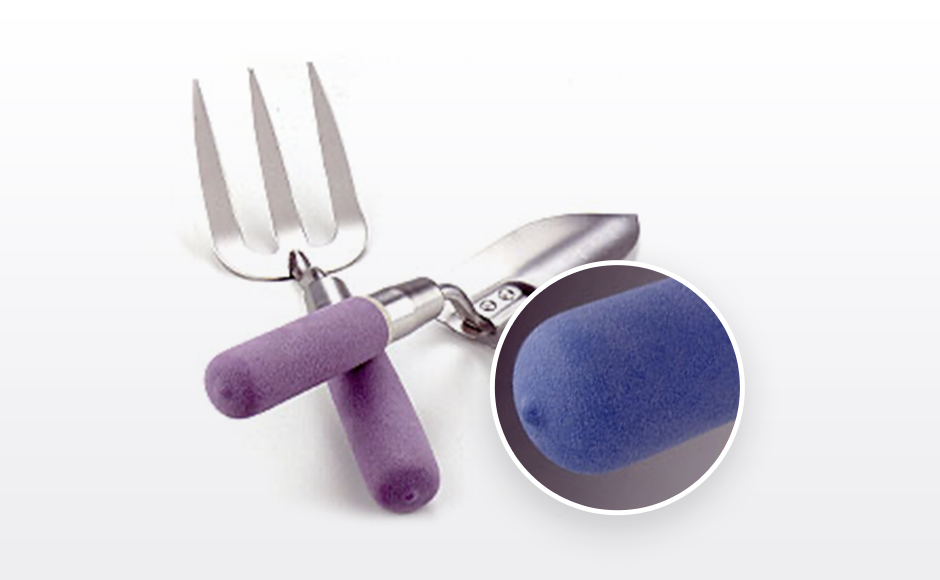 Polysuede Grips
Polysuede grips feature a soft brushed finish with a slip-resistant, "suede-like" appearance. They add a touch of class to any product while maintaining the durability and "cleanability" of vinyl grips.