GripWorks is the single source for all your hand grip needs. Having manufactured quality grips since 1950, we are focused on being the world's most innovative designer and producer of hand grips. We welcome all industries and have served several, including the hand tool, lawn and garden, exercise and health care equipment, and ergonomics industries.
A Division of Sinclair & Rush
As a member of the Sinclair & Rush family of companies, GripWorks benefits from investments in the latest design technology and state-of-the-art manufacturing expertise to provide its clients with world-class solutions. Having pioneered industry innovations like double-dipped grips and Resilience foam, GripWorks has become a trusted source for tool and equipment manufacturers not only for its creative solutions, but also for its ability to deliver the highest quality grips at competitive prices, delivered on time.
The GripWorks family of brands includes our original dip molded and extruded foam grips, the Hunt Wilde line of injection molded grips and our VynaFlex plastisol line used to produce dip coated grips.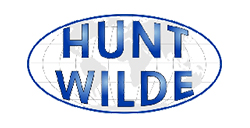 Founded in the 1940's, Hunt Wilde Corporation established itself as the largest manufacturer of bicycle grips in the United States and held that title for decades. Over the years, its line of injection molded grips grew beyond the bicycle market as new models were designed for applications like outdoor power equipment, tools, and health care equipment. In 2011, GripWorks acquired Hunt Wilde's designs and began manufacturing this product line. The Hunt Wilde injection grips are made in the USA.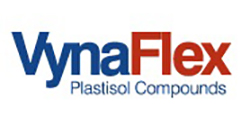 VynaFlex brand is the plastisol brand within the Sinclair & Rush family. It's expertise in molding gives the brand a competitive edge in the marketplace. While most plastisol compounders have a general understanding of the dip molding and dip coating processes, VynaFlex chemists and engineers understand the manufacturing process and have first-hand knowledge of managing the pre-heat and curing processes, the agitation of the material, the consistency of material temperature and more.